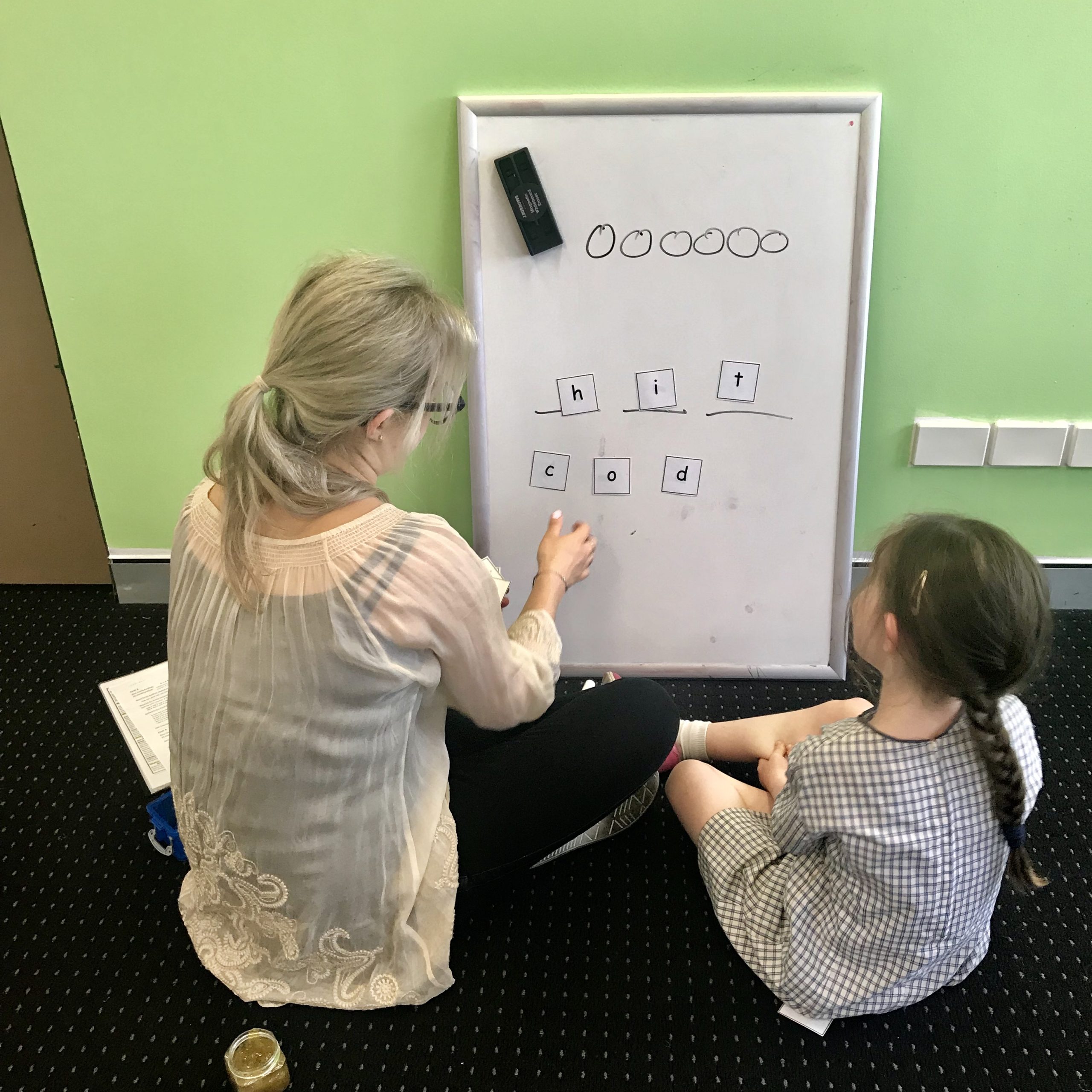 Sounds Write is a highly successful approach to literacy intervention for children who have fallen behind in reading and spelling. One of the reasons for this success is that it focuses on one of the most critical skill in learning to read and spell. That skill is segmenting, and Sounds Write focuses on this from the very first lesson. Segmenting is the ability to split words up into their separate speech sounds. Students then blend the sounds back together to read a word.
Why is segmenting important?
Every unit in the Sounds Write approach starts with this word building because:
It teaches children that spellings stand for sounds in the language.
Written language needs to be explicitly taught, so it teaches student how the English alphabet system                 corresponds to the sounds in their everyday speech.
 By highlighting segmenting in the early stages of reading, we are teaching the students that letters are symbols for the sounds in our speech and we teach them which particular spellings stand for the sounds in the words.
We are also teaching the students the skill that research has shown correlates very highly with becoming a proficient reader and speller. Most adults are skilled readers are rarely conscious of the cognitive processes they use when reading fluently. However, if you give an adult a long unfamiliar word, the first thing they do is slow down and segment it.
Segmenting is a simple but highly effective way of giving children the ability to sound out an unfamiliar word by segmenting it, then blending the sounds back together to read it. It is a crucial early literacy skill skill.
Segmenting plays an important role as students develop spelling skills.
What is Sounds-Write?
Sounds Write is a quality phonics approach that has a strong evidence base and is used widely around the world. If you would to read more about the research, go to http://www.sounds-write.co.uk.
OneOnOne Children's Therapy is excited to offer Sounds Write as our primary intervention for children who have fallen behind in their reading and spelling. We use the Sounds Write approach to get children back on track with reading and spelling.
The program is available at our Bondi Junction clinic, in Sydney's Eastern Suburbs, and is delivered by our Speech Pathologists. Our Speech Pathologists deliver the program in individual sessions during the school term. Sounds Write group sessions are offered in an intensive program during the school holidays.  Sounds Write is also available via Skype for families who cannot attend our Bondi Junction clinic.
If you have concerns about your child's progress in reading and spelling then call un on (02) 80657837 or email us. We can book your child in to start Sounds Write and get them back on track with reading and spelling.