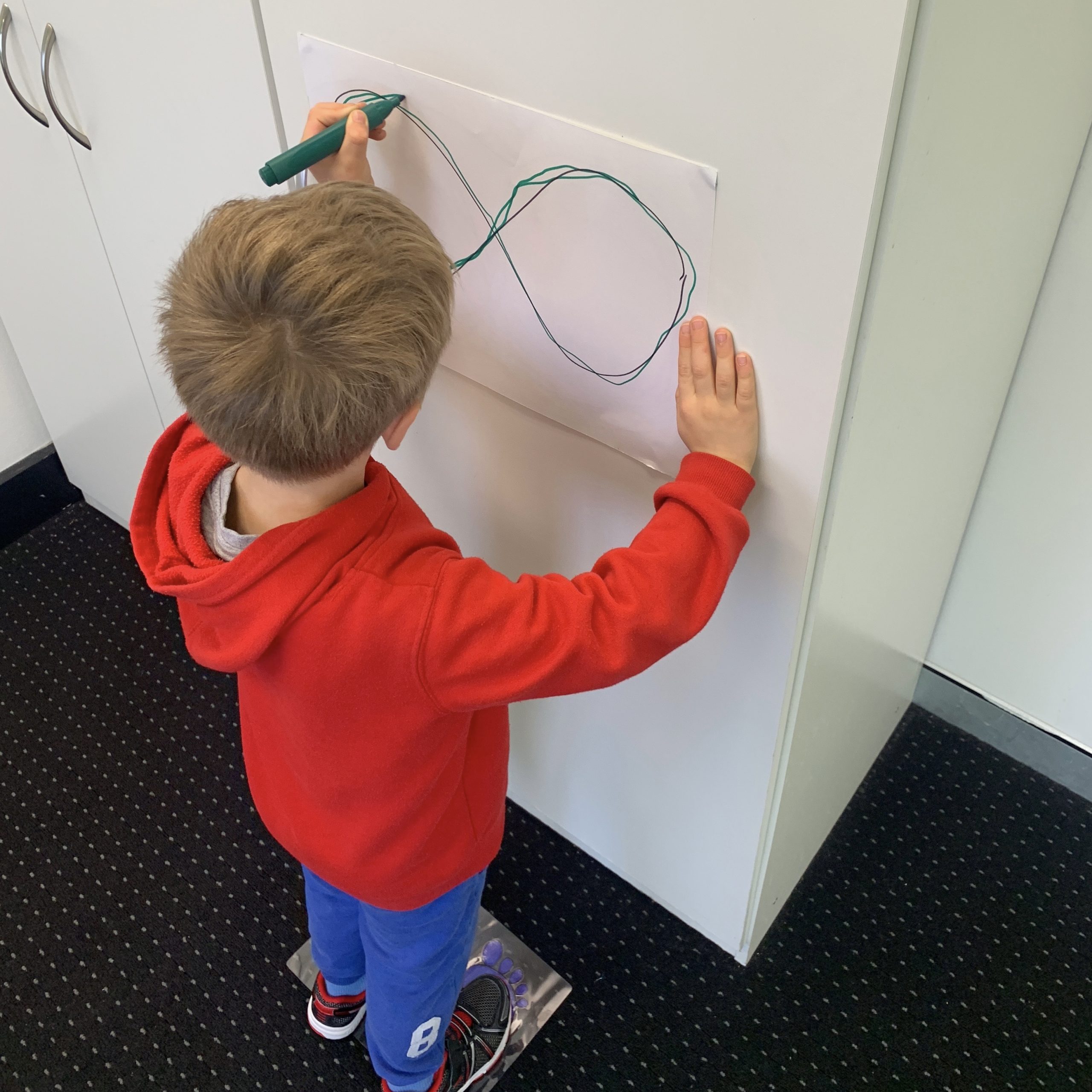 What is hand dominance?
Hand dominance refers to the fact that children have a preferred hand for precision work. We call it the worker hand or dominant hand.
How does hand dominance develop?
From a very young age, babies and then toddlers explore how their hands work together.  First, they begin to bring their hands together in front of them. They play with their fingers and start making movements using both hands such as  clapping.  Then they perform activities that involve the movement of both hands. This includes crawling and climbing.
Young children then start to scribble, cut and complete puzzles. Consequently, they begin to realise that one hand is the stabiliser that will hold an object. The other hand does the activity.
When children start school and don't have a dominant hand dominant hand, our Occupational Therapists will look at why the dominant hand hasn't emerged
Why don't some children develop hand dominance?
Sometimes the child's finger strength and hang strength needs work.  When children have weak fingers and hands they fatigue faster during fine motor activities such as handwriting and cutting.  If one hand gets tired then it makes sense to switch to the other hand.  It may be that one hand is dominant but it's not strong enough to finish the whole activity. If finger strength is an issue, then your child may need an Occupational Therapy assessment and an Occupational Therapy program.
Other kids switch hands because they have difficulty with midline crossing and haven't developed a dominant hand. This is the ability to cross one hand over and use it to do something on the other side of the body.  When children don't cross the midline they may switch hands in the middle of an activity, such as colouring, because they need to colour on the opposite side of the page. If midline crossing is an issue, then your child may need an Occupational Therapy assessment and an Occupational Therapy program.
What do I do if my child hasn't developed hand dominance?
If you are concerned that your  child is having difficulty with hand dominance, then call our Occupational Therapists at our Bondi Junction clinic. We are in Sydney's Eastern Suburbs and can be reached on (02) 8065787 or email us. Our Occupational Therapists would love to talk to you about your concerns. They can book your child in for an assessment and help them develop hand dominance to build better motor skills.