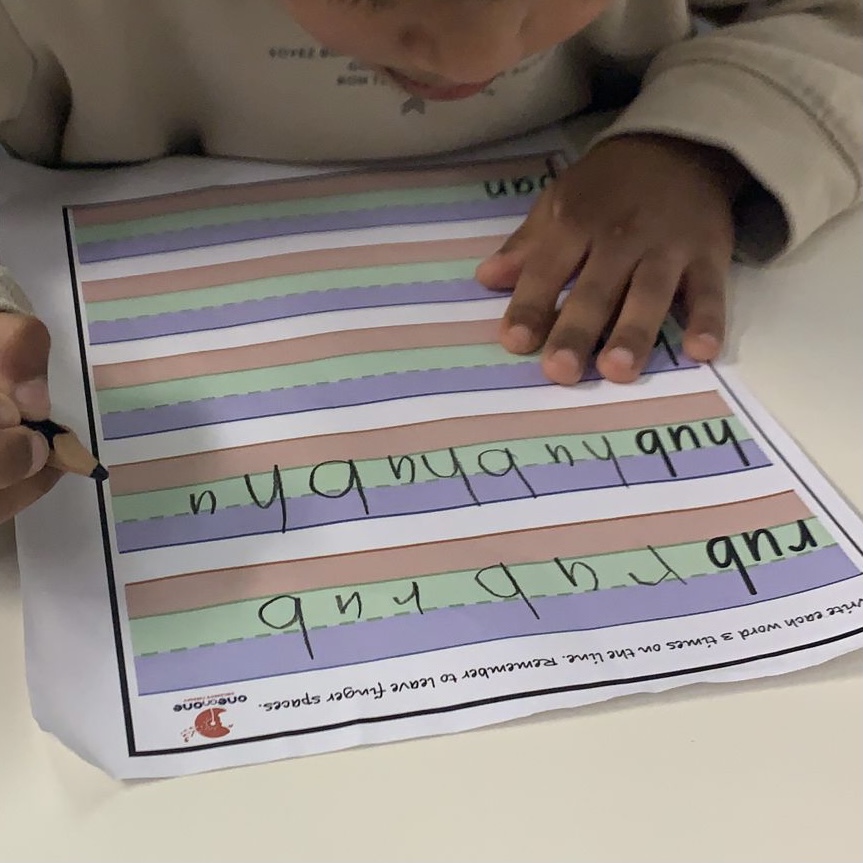 Why is reading so hard for some children?
Good readers have developed:
great pre-reading skills

recognise and understand the sounds that letters make

can blend the sounds together quickly and fluently

have strong vocabularies 

great language skills

can relate reading to their own experiences.
Children who find reading difficult will have challenges in one or more of these areas.
What do we do for children who have trouble reading?
Some children find it much harder to learn to read and spell. As a consequence of this, they can fall behind at school. They may suffer self-esteem issues as they see their friends complete schoolwork faster and with greater ease.
Learning to read and spell doesn't happen naturally. Learning to speak happens naturally for most children, but learning to read has to be explicitly taught. We don't learn to read and spell by watching someone else do it. It requires careful, structured teaching.
Our Speech Pathologists and Occupational Therapists have chosen Sounds-Write because it is an evidence-based approach to help students learn to read and spell. It comes from the United Kingdom, and solid, high quality research behind it.
5 reasons why Sounds Write is a fast, effective intervention:
It is highly structured. There are very clear lessons and plans for each step of the program.
It is cumulative. The program builds on what the student has mastered. The student moves through the program confident that they have the skills to move to the next step
It is sequential. There is a very specific sequence of steps that the SW program follows.
It is explicit. The student is given explicit instructions during the program. The student knows exactly what to be able to read and spell. There is no 'have a look and guess what you think it says'. The Sounds Write approach is also explicit in correcting errors. It doesn't reinforce errors. Instead it teaches the student what the correct response would be.
Sounds Write is a synthetic, linguistic phonics program. It is a real phonics program that teaches students how the sounds of spoken English are represented in written language.
For more information on Sounds Write and the research behind this excellent approach to literacy, go to http://www.sounds-write.co.uk.
OneOnOne Children's Therapy is excited to offer Sounds Write as our primary intervention for children who have fallen behind in their reading and spelling. Using Sounds Write, our Speech Pathologists can make a difference and get students back on track with reading and spelling.
The program is available in our Bondi Junction and Mascot clinics, in Sydney's Eastern Suburbs. It is delivered by our Speech Pathologists. We deliver the program in individual sessions during the school term. Sounds Write group sessions are offered in an intensive program during the school holidays.  Sounds Write is also available via Skype for families who cannot attend our Bondi Junction clinic.
At OneOnOne Children's Therapy, we communicate with your child's teacher. We share goals with our Occupational Therapists if your child is working on handwriting and postural strength.
If you have concerns about your child's progress in reading and spelling then call us on (02) 80657837 or email us. We can book your child in to start Sounds Write and get them back on track at school.