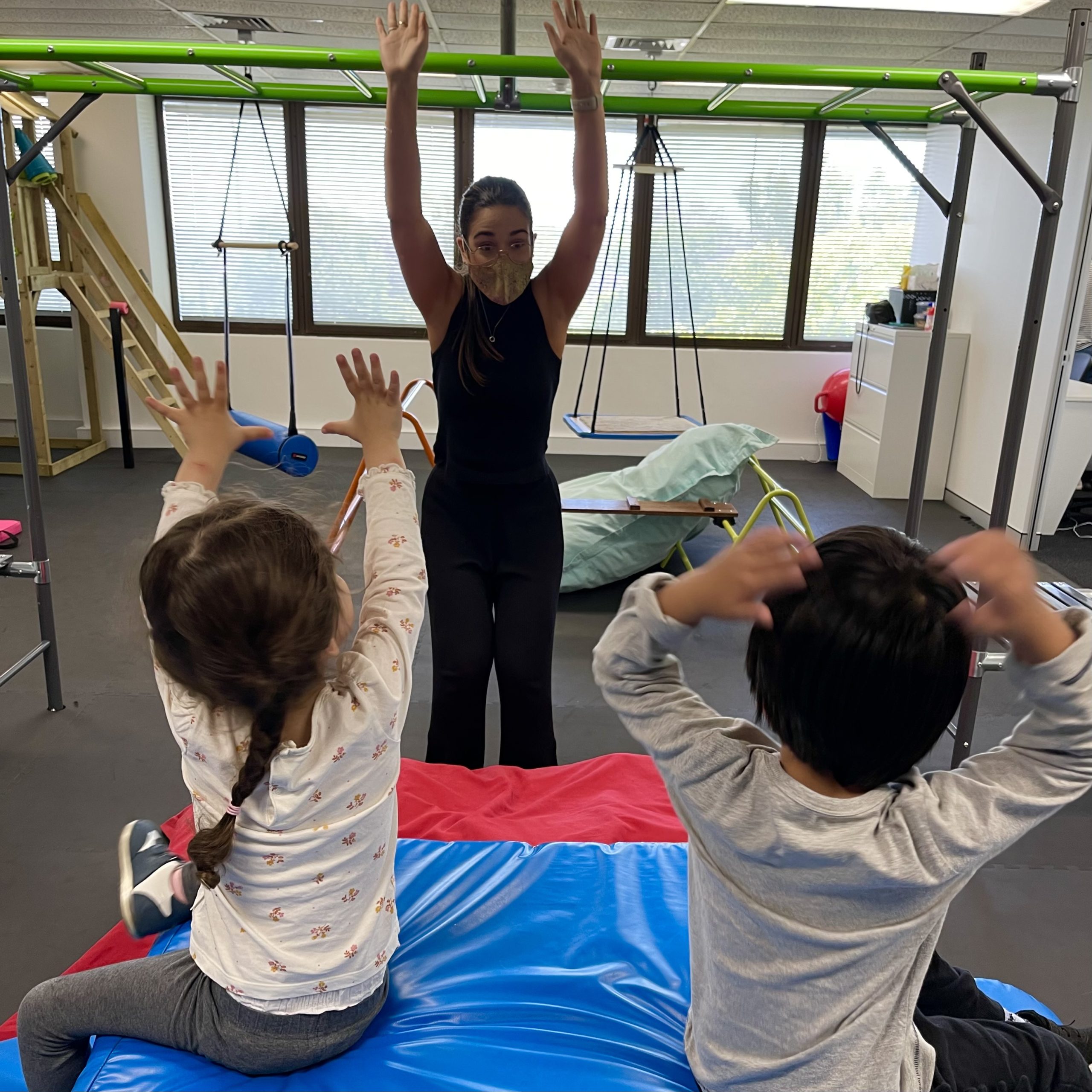 When a family gets a diagnosis of autism, they look for intervention immediately. What is the best intervention? Who are the best therapists? How do I make sure therapy helps my child. The Early Start Denver Model (ESDM) is the primary choice of intervention for families of young children with autism. It is the intervention we use at OneOnOne Children's Therapy. Why do families choose the ESDM?
Research supports the ESDM
The ESDM has research behind it to shows that young children with autism improve using this model of intervention. The primary research comes from the University of California (UCLA Davis). Most of the research on the group ESDM model was done in Australia, and this research continues at The University of Wollongong and La Trobe. You can find a list of the ESDM research here.
Play and fun are core to the model
The ESDM is a play based approach. All activities are completed during play. Every child learns best during play and research shows us that children with autism also learn best during a fun activity that interests them. In the ESDM the therapist chooses activities that motivate the child to increase the engagement in the activity. When children with autism are engaged in an activity, that's when they learn best.
The ESDM covers all developmental areas
When a child is engaged in an activity, the therapist teaches from many different areas of development during the one activity. In a play activity using Duplo, the therapist might teach goals from receptive language, expressive language, imitation, social skills, cognition and fine motor. The therapy is naturalistic so we do not drill a child repetitively on one skill. We target a number of skills in the one activity and match the number of times we teach that skill to the child's individual learning needs.
It builds developmental skills just like typically developing children
There is a predictable sequence to children's development. Children generally learn skills in a specific order. Research shows us that children with autism develop skills in the same order as other children. They may develop some skills at a slower pace, and some skills can develop in a slightly different order, but the general sequence of development is the same. Each child's goals are developed based on the ESDM Curriculum Checklist which follows this developmental sequence.
Progress is closely monitored and goals are regularly updated
Every activity and every goal that the therapist targets in a session is scored. The data from each session is analysed and goals are updated as required. If a child passes a goal, a new one is added. If a child is taking longer to achieve a goal, the data is analysed and the goal is modified to ensure the child passes the goal. Every 12 weeks, we conduct a full review of all goals in the child's program. We give the parents a written report to ensure they know exactly how their child is progressing.
The therapy has a multidisciplinary approach
Autism impacts many areas of develop and children with autism need input from a variety of professionals. The ESDM is a multidisciplinary approach, and this is how it was researched. At OneOnOne Children's Therapy, our Speech Pathologists, Occupational Therapists, behaviour therapists and Early Childhood Teachers all contribute to the child's program. We meet weekly as a team to get input from each professional to support a child's progress.
Certified therapists complete a detailed and strenuous training program
The standard set to pass certification in the ESDM is high. The therapist submits a series of videos to prove they are at fidelity in using the strategies and in writing an early intervention program. It takes hundreds of hours of practice over 9-12 months to complete certification. We make sure our staff succeed at the highest levels of fidelity.
Families play a major role in their child's goals and monitoring progress in the ESDM
You know your child better than anyone else. Your input is critical to your child's program. The therapist has the developmental knowledge and understands what your child can do in a therapy session in a clinic. While the clinic is a great place to teach skills, it is not a real world environment. We want your child to generalise the skills they learn to the real world. Your input to this goal is critical. Your are also your child's voice. The ESDM recognises the importance of this and works with you to make sure the goals that you want are part of the program.
Learn more about the ESDM
How do I access the ESDM for my child?
OneOnOne Children's Therapy runs an extensive ESDM program from our  Bondi Junction and Mascot clinics. If you are interested in the program, please contact our clinic directly on (02) 80657837 or email us here so we can discuss what you are looking for. We look forward to answering any of your questions.