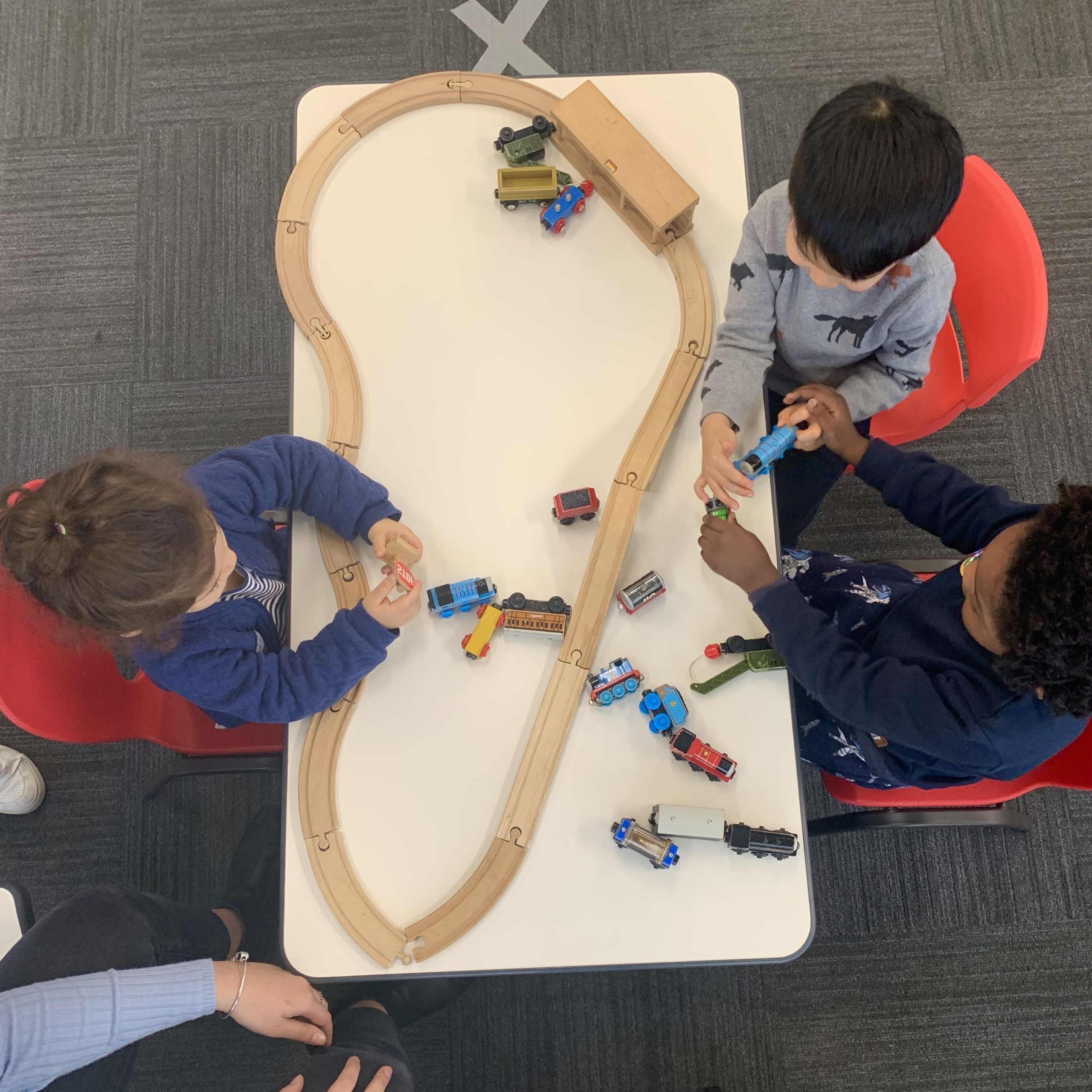 Autism is a complex neurodevelopment condition. Early intervention is key to helping children with autism. The Early Start Denver Model, or ESDM, is an intervention for young children with autism. It is delivered by our certified ESDM therapists. At our Sydney clinic, OnOnOne Children's Therapy is proud to offer this early intervention to all our families. Let's take a deeper look at the ESDM and play skills.
This series of posts will help parents understand how the ESDM improves the features of autism so children can grow and learn.
What is play?
Play is the ability to play with toys and friends. Play is a complex and fascinating area. It is a developmental domain that is critical to early intervention efforts. It is imperative that therapists involved in the early intervention of children with ASD have a deep and broad knowledge and understanding of play. This is because children's ability to play goes hand-in-hand with many other areas of development.
Play covers so many areas of development. Three of the main areas are:
Development of symbolic play

Development of play themes

Levels of interaction with other children
What is symbolic play in the ESDM?
Children with autism often play with toys in a repetitive and non-functional way. Symbolic play means that children can:
Explore and understand that objects are part of play

Understand that toys can perform actions such as the car drives, or the ball rolls down the ramp

Understand that objects can represent people and animals, and these people and animals do lots of fun things
What are play themes in the ESDM?
Play themes are the content of a child's play. They start with the child acting out familiar and routine activities. This includes acting out eating or dressing. It then goes all the way up to fantasy Play. At this level of play, children act out roles that don't experience, such as pretending to be a firefighter. Fantasy characters such as "fairies" or those from movies (e.g., Snow White) are part of this play level.
What are the levels of play interaction with other children in the ESDM?
As children grow and develop, the level of interaction in play with other children also develops.
From 3-6 months of age, babies engage in solitary play. At this time, babies spend much of their time playing on their own. They are very busy with play and they may not seem to notice other children sitting or playing nearby. They are exploring their world by watching, grabbing and rattling objects. Solitary play begins in infancy and is common in toddlers.
In the last 2 years of day care and preschool, child engage in co-operative play. The play is organised by group goals. There is at least one leader, and children are definitely in or out of the group. When children move from solitary play to an understanding of the importance of social contracts and rules, they begin to play games with rules. This happens when they learn to play games such as Follow the Leader, Simon Says, and team sports. 
What is the ESDM?
The ESDM is an early intervention model for young children with autism. It targets the key features of autism, and has as strong evidence base for very young children.
The ESDM involves intensive teaching in play-based sessions. It uses a curriculum that has strong focus on building interactions and relationship in everyday routines. The ESDM uses the teaching principles of Applied Behaviour Analysis. These principles have been researched and are the best way to teach children with autism.
It draws upon several different but approaches, including the original Denver model (Rogers et al 1986), Rogers and Pennington's model of autism as a disorder of autism. Over 30 years of research has gone in to this ground breaking intervention program.  you can find out more about the principles of the ESDM here.
How does autism impact play?
Children with autism find it much harder to play. They tend to have delayed play skills. Their play is often repetitive and non-functional. Many children with autism stay in the solitary level of play. For children who engage in co-operative play, understanding and following the group rules is challenging.
The lack of play in autism prevents children from many things including:
learning to play with a wide variety of toys
developing rich and complex ideas in their play
sharing toys with friends
 playing in a group of friends
How does the ESDM improve play?
The Early Start Denver Model (ESDM) has four levels that follow general development for children. However, it focuses on the areas that challenge young children with autism.
In the ESDM we look at all aspects of play to ensure that each child has the best foundation of imitation. The ESDM play skills look at:
playing appropriately with toddler toys
playing with toys that have multiple actions
using figurines, such as lego people and animals, to do actions in play
joining play actions together to develop a play theme or play story
independently playing with toys in a way that is functional and non-repetitive
playing next to peers
playing interactively with peers
How do I find out more about the ESDM?
You can read more about the ESDM and how it improves all areas of development:
OneOnOne Children's Therapy offers the ESDM. We were one of the first small private intervention clinics in New South Wales to offer this evidence based practice. In our Sydney clinic our certified ESDM therapists constantly strive to deliver the Early Start Denver Model at the highest levels of fidelity so we can improve children's lives.
If you are interested in learning more about how the Early Start Denver Model can support your child's learning and development, please call us on (02) 80657837 or email us. OneOnOne Children's Therapy is located in Bondi Junction in the Eastern Suburbs of Sydney. ESDM is also available via Skype for remote and regional families.