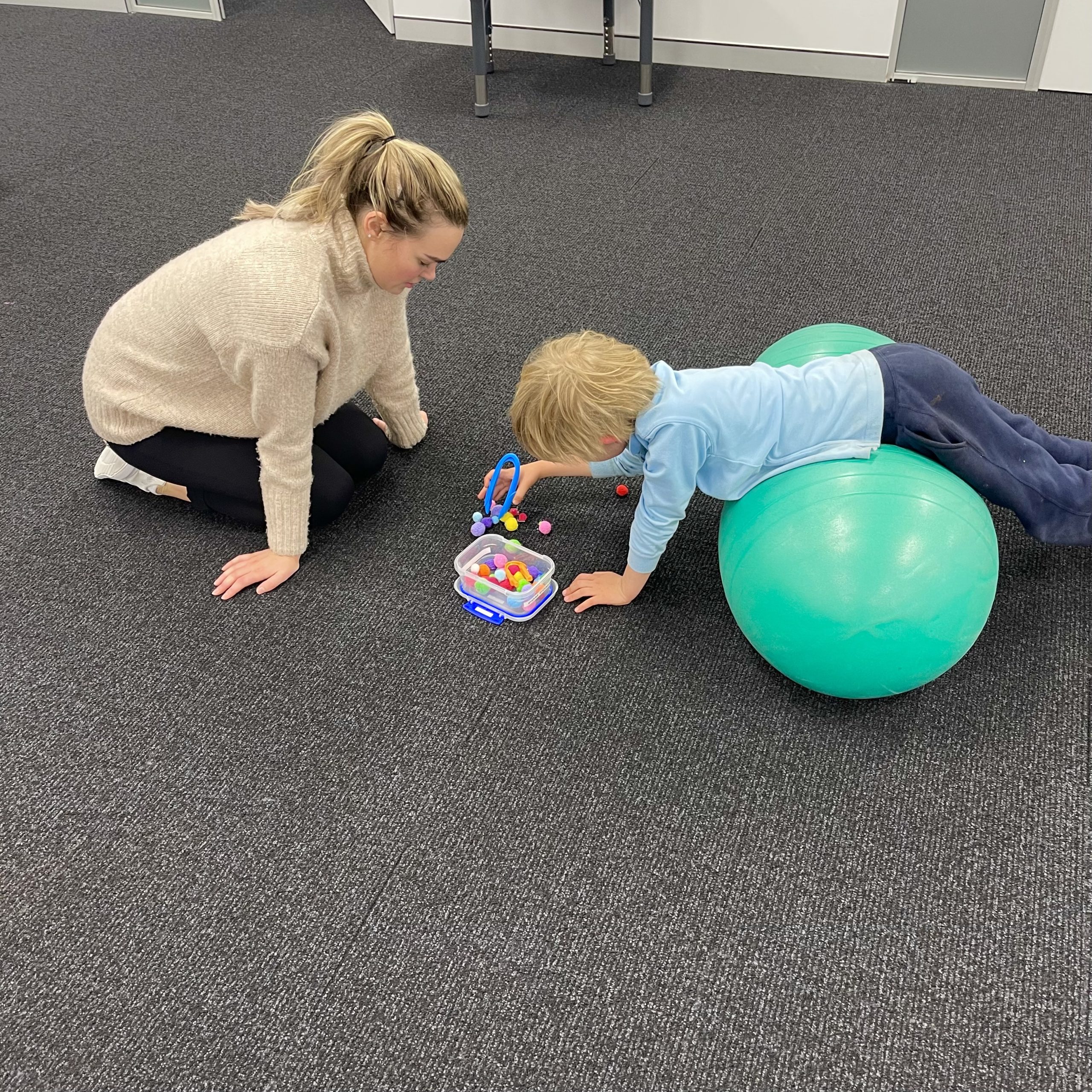 Tummy time is not just for babies…
WHAT ARE THE SIGNS THAT A CHILD NEEDS TUMMY TIME?
Does your child fidget in their chair? Do they have trouble holding their head up at the table? They may benefit from tummy time. The Occupational Therapists at our clinic in Bondi Junction, in Sydney's Eastern Suburbs, recommend tummy time for all children. They use fun, exciting tummy time activities for older children to help their motor skill development.
HOW DOES TUMMY TIME HELP?
Tummy time is the foundation skill for rolling, sitting, crawling and pulling from sit to stand. It is an integral part of a babies daily routine but many parents stop placing kids on their tummy once they can roll or sit. Tummy  activities are very beneficial for older kids:
Increases core strength (which are the muscles of the stomach and back), which is vital for posture and stability.
Improves strength in the shoulders, which provides stability for fine motor skills such as handwriting and cutting.
Develops a child's ability to use both sides of their body together (which is called bilateral co-ordination) as they reach across their body for objects.
Strengthens and stabilises encourages the head and neck so the student is able to use their eyes to take in more accurate visual information.
Encourage your child to lie on their tummy. They can prop themselves up on their forearms when they read, play with lego ,or draw.
WHAT IF MY CHILD STILL HAS PROBLEMS?
If you are concerned that your older child is having difficulty with tummy activities, then they may need some Occupational Therapy. You can call our Occupational Therapists at our Bondi Junction clinic. We are in Sydney's Eastern Suburbs and can be reached on (02) 8065787 or at info@oneononechildren.com.au. Our Occupational Therapists would love to talk to you about your concerns. They can book your child in for an assessment and help them use tummy time to build more strength.
For more information about an Occupational Therapy assessment, read What happens in an Occupational Therapy assessment?