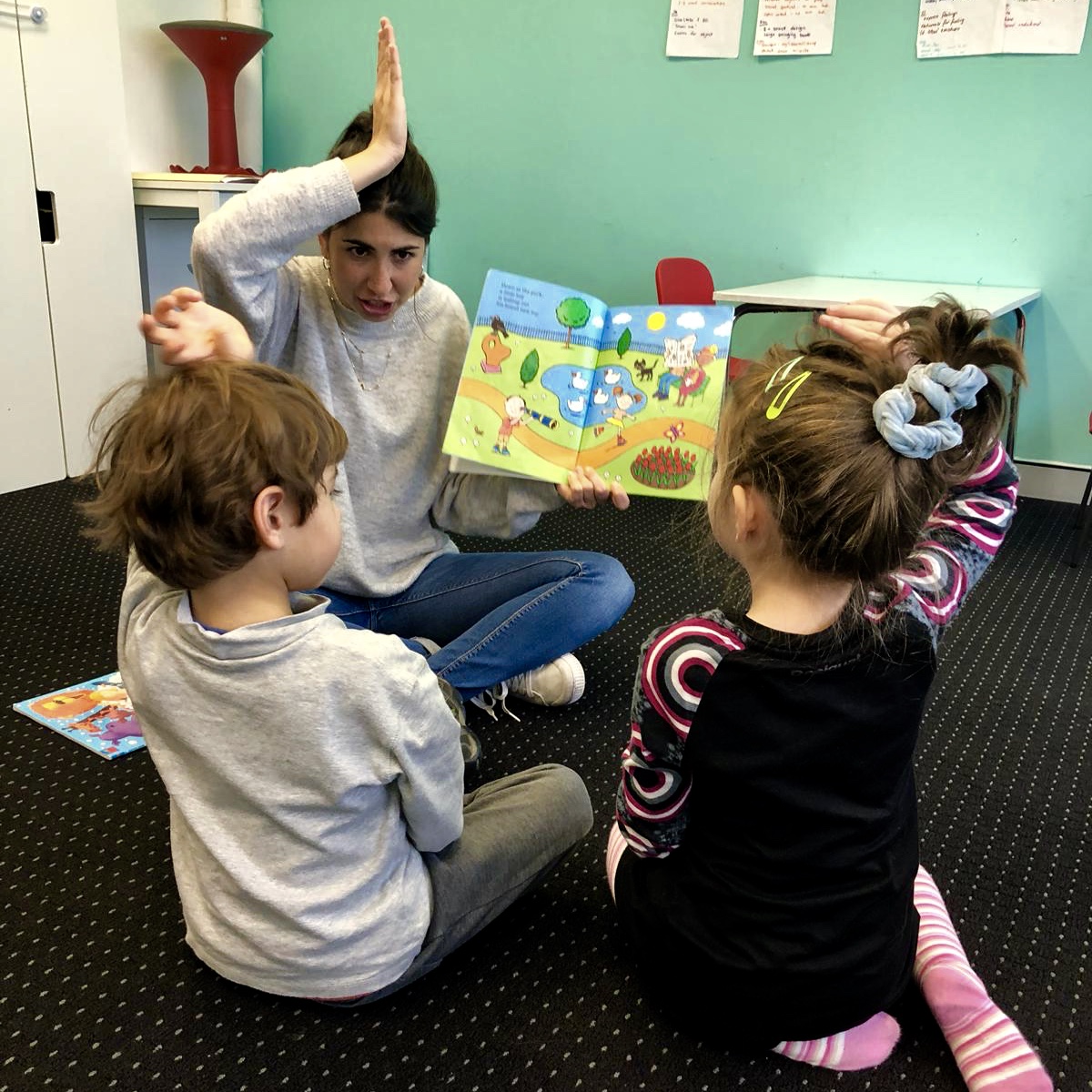 Background
Lisa is four years old and lives with her parents. She loves dinosaurs and riding her bike. Her and her Mum travel around Sydney on public transport and the trains are her favourite. She always takes book with her wherever she goes, even on the trains. Lisa is one of the 1 in 100 people in Australia who has autism. Let's look at her journey with autism as she moved through he Early Start Denver Model (ESDM).
Initial concerns
Lisa'a parents knew by the age of 2.5 years that their daughter was behind other children with her talking. They weren't too concerned. They knew that children don't all develop in the same way. Lisa went to day care two days a week and they asked the day care staff about her talking. The staff said that she was fine at the centre they didn't raise any other concerns. The family decided to spend six months with the grandparents in Croatia so Lisa could experience the culture and lifestyle in the country where her parents grew up.
Lisa did not settle well into her grandparents house. She was very rigid with her routines and didn't like the changes that came with a move to a new country. She didn't seem to be able to calm herself down and needed a bootle of milk when she became upset. Lisa loved books and her parents spent many hours reading to her, but they noticed that she couldn't play with other toys. Her parents started to worry after they had been in Croatia for 3 months. Lisa was talking more but she kept repeated the same things over and over again.
The family returned to Sydney when Lisa was nearly four years old. They expected her to settle back in to her day care and start to play with other children and make friends. Unfortunately, this didn't happen. The day care met with family and this time they raised concerns about Lisa's communication, play and social skills, and her behaviour. The parents decided that it was time for some Speech Pathology. The believed that better communication skills would help Lisa at day care.
Diagnosis
Lisa came to our clinic for a Speech Pathology assessment. Our Speech Pathologists were immediately concerned about her communication delay. They were concerned because they could see many features of autism. The features of autism included:
not responding to other people talking to her
saying the same phrases repeatedly
a strong interest in books but no interest in other toys
huge tantrums that went for long periods of time
lack of interest in other children
Our Speech Pathologists met with Lisa's parents and took a longer history from them. The Speech Pathologists recommended an assessment for autism. They discussed the features of autism that they had seen in Lisa. At the time the parents dismissed autism and were confident it was a communication delay.  Most importantly, they still decided to do further assessment because they knew Lisa's communication skills were delayed.
Lisa was assessed by a psychologist who has many years of experience in autism. The assessment had 3 steps. The parents completed the ADI-R which is an assessment based on a parent interview about Lisa's development. On the basis of this interview Lisa the ADOS-2 assessment. This is a standardised assessment for autism in children. The psychologist also went Lisa at the day care centre to observe her in a regular environment. The assessment process took about a month. During this period of time, Lisa's parents did a lot of their own research. When the assessment was completed and they had their final meeting with the psychologist, it was no surprise to hear that their daughter had autism.
What happened after the diagnosis of autism
Lisa's parents started the ESDM the week before her diagnosis of autism was conformed. Despite the fact that they didn't agree with autism initially, they changed their mind and decide to start intervention as soon as possible. They learned more about the ESDM from our clinic and chose this intervention for their daughter.
Progress through the ESDM
Lisa has made fantastic progress through her ESDM and the change in this girl is amazing. However, the first few sessions were a challenge for her. Lisa was using tantrums as a means of communication. She wasn't happy when she came into the clinic and there was a lot of screaming. There was so much screaming that we had to carefully schedule her sessions so that the noise did not interfere with other children's sessions. Using a positive behaviour approach, the tantrums stopped very quickly. By the fourth session Lisa ran the clinic and waved to everyone. Then she happily walked into the therapy room. After training from our staff, her parents learned to follow the same positive behavioural approach at home.
This is when an angry, rigid little girl blossomed into a social little girl who loves playing with other children. Lisa is so much more flexible in her routine. Previously, her mother couldn't take her out in public on her own because the tantrums were too difficult for her to manage on her own. Now, she happily goes everywhere with her Mum while Dad is at work.
Where is she now?
Lisa is following longer instructions and answering lots of questions. She is talking in sentences and asks her friends questions. She is still learning to play with toys the same way the other children at day care, but now she now sits next to them and tries to imitate them. That's huge progress!
Lisa does a small group ESDM session each week with a 5 year old boy called Matt. They have become great friends and both of them are thriving in this small group setting.
The next steps
Lisa is continuing with the ESDM this year. Next year her therapy sessions will include a Speech Pathology session and an Occupational Therapy session. The parents' goal is to prepare her for a mainstream school setting in 2020. When she first started working with Lisa, we thought she would need to start school in a support class. Now, we agree with her parents and believe that she will be able to go mainstream.
What is the parents one piece of advice to other families?
Communication is not just talking. It requires a foundation across many areas of development. The ability to play with a variety of toys in many different ways is a critical part of communication development. Lisa's mother wishes she knew this when her daughter was younger. Her advice is to "keep playing with toys because I never realised that they help with language and social skills".
Read more about different families ad their journey with autism:
How do I find out more about the ESDM?
OneOnOne Children's Therapy is located in Bondi Junction in Sydney. We train our team of therapists to the highest levels of fidelity so we can improve children's lives. If you want to find out more about the ESDM, then call our clinic on (02) 80657837 or email us.