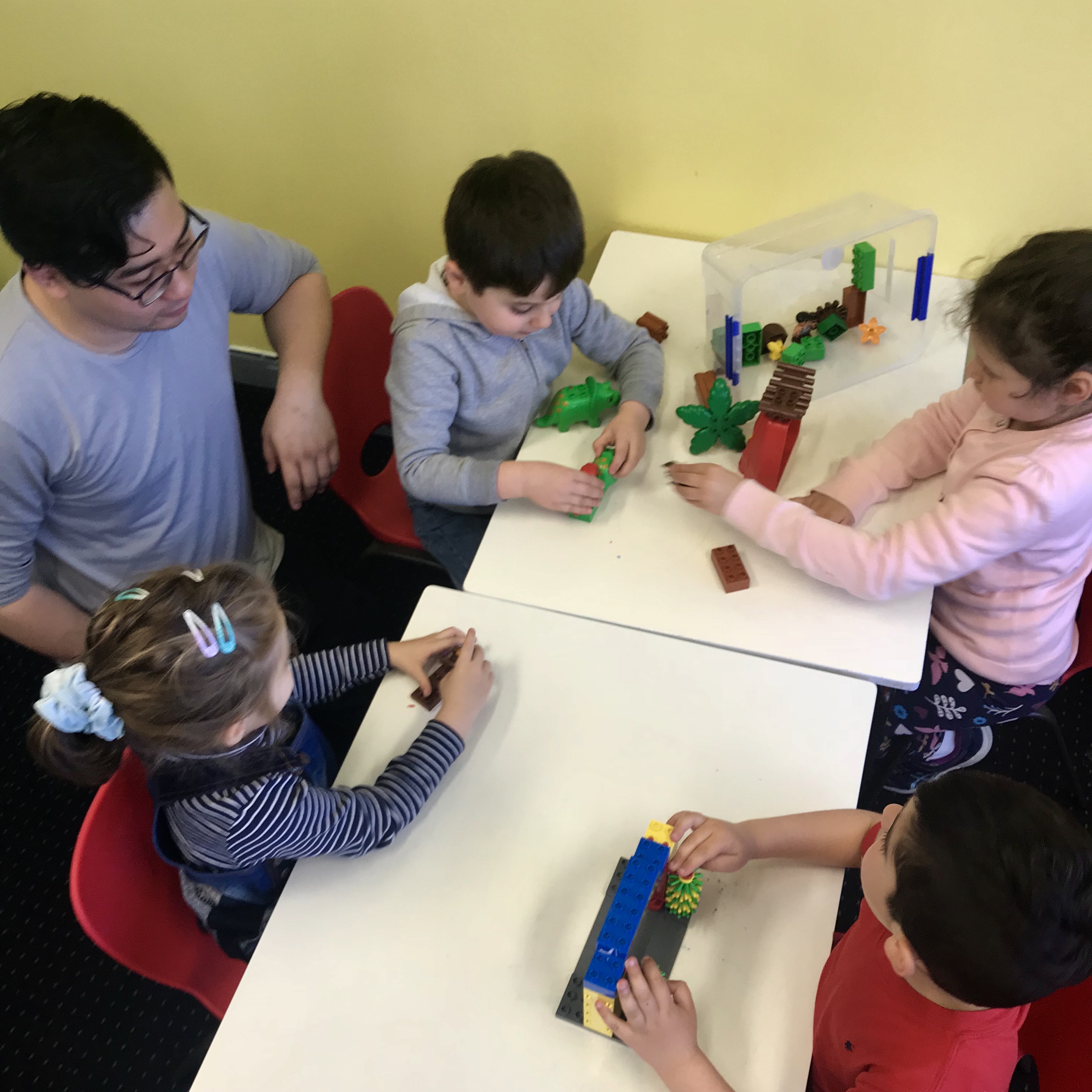 Parents are keen to see their child's social skills emerge at the playground, play dates and preschool. However, the preschool environment is a more challenging environment for their children. Learning social skills with a therapist does not ensure that your child can socialise more at preschool. How do we support children in their Early Start Denver Model (ESDM) sessions? How do we teach them interact with peers and make friends at preschool? This is where small group ESDM sessions become part of a child's program.
Small group ESDM sessions provide a bridge for social skills development. Each child develops social skills in a smaller, more supported group environment. There are up to four children in each group and Certified ESDM Therapists support each child. The children are able to use the skills they learn in their individual sessions. Then they start to generalise them to the small group situation. Once a child has generalised social skills to the small group environment, then we can support them to use these skills in the preschool environment.
Generalising skills to other people and other environments is a key part of the Early Start Denver Model. This is one of the unique components of the Early Start Denver Model. We always strive to work with parents and preschools to ensure that skills are mastered in the children's natural environments.
OneOnOne Children's Therapy is located in Bondi Junction in Sydney. Our team of therapists is trained at the highest levels of fidelity so we can improve children's lives. If you want to find out more about the ESDM, then call our clinic on (02) 80657837 or email us.